Our prayer ministry is very important to New Life Baptist Church. We believe per the book of James that, "the effectual fervent prayer of a righteous man availeth much."
Intercessory Prayer
Intercessory prayer for the needs of others has been one of our most rewarding and successful ministries. Our prayer warriors dedicate an hour each week in prayer for the needs of others as confidential requests are submitted to the church. Prayergrams are sent per the request to notify individuals that they have been remembered in prayer. NLBC has received many notes expressing thanks for the prayers and results of the prayers.
Prayer Service
Ongoing prayer needs for health issues, travel mercies, special needs and spiritual issues are reviewed and discussed during our Wednesday evening prayer service. Our church members routinely pray for these needs throughout the week.
Prayer Chain
Urgent needs sometimes require immediate prayer. Members and guests can notify prayer team leaders of these needs which are then passed down through the prayer chain.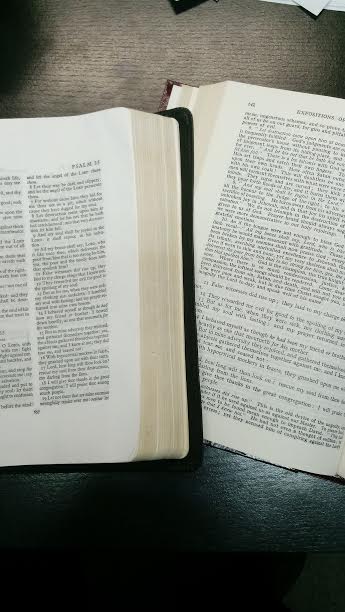 Paul advised Timothy to "Study to shew thyself approved unto God, a workman that needeth not to be ashamed, rightly dividing the word of truth." Here at New Life Baptist Church we provide a variety of Bible Studies for the spiritual development of members and guests alike. Below is a list of the weekly opportunities we offer to study God's Word.
Mixed Group Sunday School
Men and women of all ages meet under the leadership of Eddie Barks. Bro. Eddie teaches book by book through the Bible. They will be covering the epistles through the next several months.
Women's Sunday School
The Sunday morning woman's group is lead by Carolyn Bailey. A wide variety
of subjects and resources are explored in this class.
Men's Sunday School Class
The men's group is lead by Jim Randall. They are studying through the New
Testament book by book.
Wednesday Women's Study
Paula Sumple leads the Wednesday women's Bible study group. They meet at 10:00 am each Wednesday and have a sweet time of fellowship each week.
Our senior adults meet on the third Friday of each month for an exciting
program. Themes include our annual chili cook-off, game shows, singing guests, gospel magic, educational and informational programs, a homemade auction, and our version of the Antique Road Show. Pastor Greg always shares a short message from the Word of God before lunch is served. The group occasionally takes a trip off-campus to enjoy meals at great restaurants, see matinee shows, visit St. Augustine, meet children at Edgewood Children's Ranch, or the Strawberry Festival in Plant City.
Teachers
1st to 6th Grade: Mr. Chris and Mrs. Mallory Barks
Sunday School
Sunday School runs from 9:30 am to 10:15 am. Children need to be taught the
Bible stories, but they also need an opportunity to put into action the
lessons they are learning. Pastor Wilmore has a vision to build this
ministry so that our children are being trained to serve the Lord in each
service.
Junior Church Hour
Currently our children join us in the main auditorium for the worship service. Pastor Wilmore regularly engages the children during the service and has a special "Children's segment" for them. As the children's group grows, we have plans to begin a Junior church service for the children.
Bus Ministry
The bus ministry will serve the Treadway School District from Radio Road to Harris Cove apartments to CR-473 over to Bassville Park area to CR-44 to Wedgewood Community and all areas in between. Children are picked up on Sunday morning.
Special Events
Special youth events occur periodically throughout the year and include a New Year's Eve party, an Easter egg hunt, Vacation Bible School, Pizza parties, as well as Halloween and Christmas parties. In addition, the children perform music programs at several area retirement homes and enjoy skating, bowling and teen specific outings.